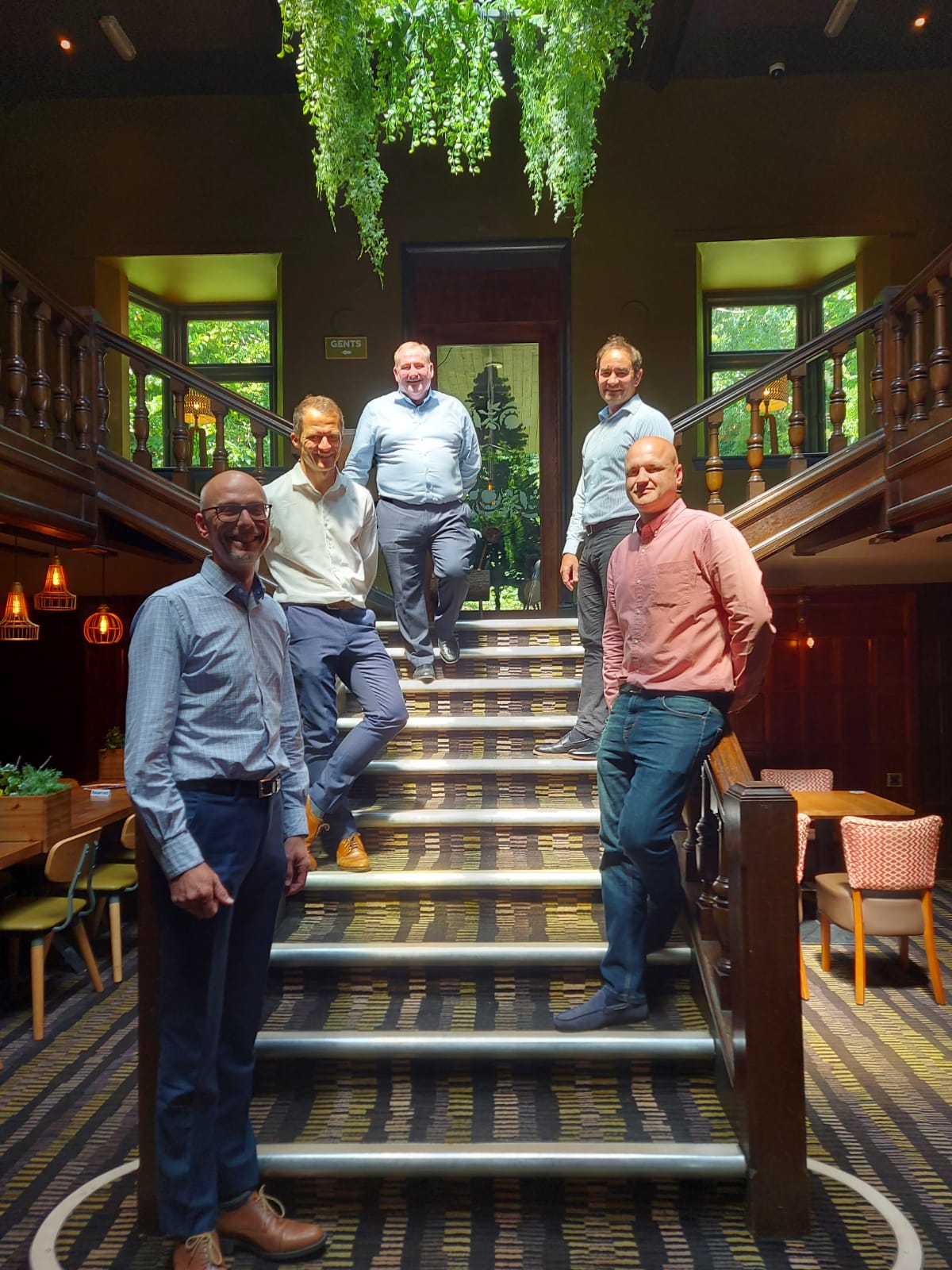 Celebrating 125 years of M&B: Our Safety Team
Celebrating 125 years of M&B: Our Safety Team
With M&B coming to the end of our 125th anniversary year of celebration, we want to share our final people story showcasing our incredible Safety Team who have collectively accumulated 127 years' service between them!
We sat down with the team to discuss some of their proudest achievements and most memorable moments – and here they are, shared in their own words, so read on to hear what makes working at M&B so special to them.
As a team, we have had some amazing 'greatest moments' over the years, but one we are all very proud of is receiving the ROSPA (Royal Society for the Prevention of Accidents) Health & Safety Award for the practices we have set up across the business. We are also incredibly proud of how, we as a team and business, handled the Covid-19 pandemic at M&B. It was the single biggest issue the business and industry have ever faced and as a team we migrated through this phenomenal uncertainty together, we even received compliments from multiple local authorities on our approach.
Looking back to when we all started at M&B, we have some very different stories of how we came about employment here!
Ian: I had a friend who was working for the company at the time and in those days, it was very difficult to get an interview unless you were introduced. I was at college and thought it would be a lifetime opportunity to bag a job with M&B – so went for it! After 90 minutes of being interviewed by a panel of four people it turned out to be successful – and I'm still here 32 years later!
Anthony: I think it's fair to say that at first I was a bit hesitant to move over as part of a Whitbread transfer 20 years ago – but since then, I have progressed from KM to AKM; Safety Tech to now being Food Safety Manager. So I needn't have worried after all!
Shaun: This has been the first and only company I have ever worked for! I joined M&B on a gap year between college and university…and well, I'm still on it! I've been lucky enough to work in several roles across the business in my years, from barman to Payments Control and now Safety. 22 years in and still going strong!
There are so many perks to working for M&B which is probably the main reason so many of us have stayed and been here for over 127 years collectively!
Everything from the people, development opportunities, to the culture and of course our employee discount! There are always new opportunities and a willingness to invest in people, which we have all benefitted from and enabled us to develop our technical skills and knowledge.
With this amount of continual service between us all, you can imagine we have been through a huge amount of change during our time with M&B, but the people have always been at the heart of the business and that is what makes a real difference.
Want to be a part of M&B's next 125 years?
Dedicated and talented team members like our safety team are what make us who we are and who we must thank for our continued success.

Receive articles like this
Jobs
Jobs you might like...