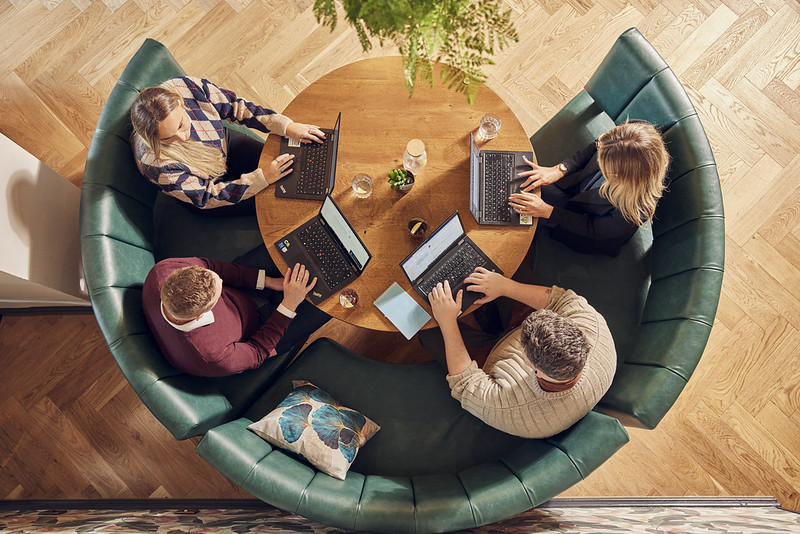 CELEBRATING 125 YEARS OF M&B: It's the people that make M&B
CELEBRATING 125 YEARS OF M&B: It's the people that make M&B
In the year M&B turns 125, we want to continue showcasing some of the incredible people we have working for us.
We launched our M&B People Stories with our Operations Graduate, Virtue, earlier this year, and we are very excited to bring you the next story highlighting the amazing work our divisional support team do.
This team is made up of four fantastic women, who collectively have amounted 82 years of continuous service here at M&B – now, that's some dedication! We had a chat with Debbie, Claire, Gail and Rachael about their time over the years and what makes working for M&B so special.
Debbie: There have been so many great moments over the years, it's really hard to choose one highlight. My involvement in the organisation of our annual PRIDE awards for the past 7 years has been a privilege and despite the hard work it is so enjoyable and rewarding. Also, working with Phil organising the General Manager Business Forums and having the opportunity to travel around to the cinema locations and meet so many of our General Managers – that is an annual highlight too.
Gail: I joined M&B over 15 years ago following a recommendation from a friend that already worked for M&B. I could see what a great place it was to work and through chatting to her and hearing all the amazing and fun stories she had to share all whilst working, I really wanted to be a part of it! After my interview and a brief view of the incredible offices, I was sold and forever grateful I got the job!
Rachael: I've been at M&B for over 20 years, and I can honestly say that I have made friends for life throughout my continued journey here. All of my best friends I have met through working at Toby Carvery or at the RSC! There is a group of 6 of us who all met working at the Toby Carvery, Walsall back in the year 2000, and we still all meet up now every year without fail!
Claire: I love the variety that comes with my role and the RSC is a really good environment to work in. There is something uniquely special about all the people that work at M&B that makes staying here so much easier. Oh, and the 33% discount is always welcome too!
(We asked the ladies what makes M&B so special to them and they all replied…)
All: The people!
Debbie: I have to say, the greatest part of my time at M&B is spending my working days with this wonderful team – I count myself very lucky to have the opportunity to be their line manager and work with them every day.
These ladies are wonderful and most of you will have come in contact with them over the years for their advice or support, and quite frankly we can't believe they have built up over 80 years of continued service either!
Keep your eye out for more of our 125-year People Stories coming soon!
Want to be a part of M&B's next 125 years?
Dedicated and talented team members like Debbie, Claire, Gail and Rachael are what make us who we are and who we must thank for our continued success.

Receive articles like this
Jobs
Jobs you might like...