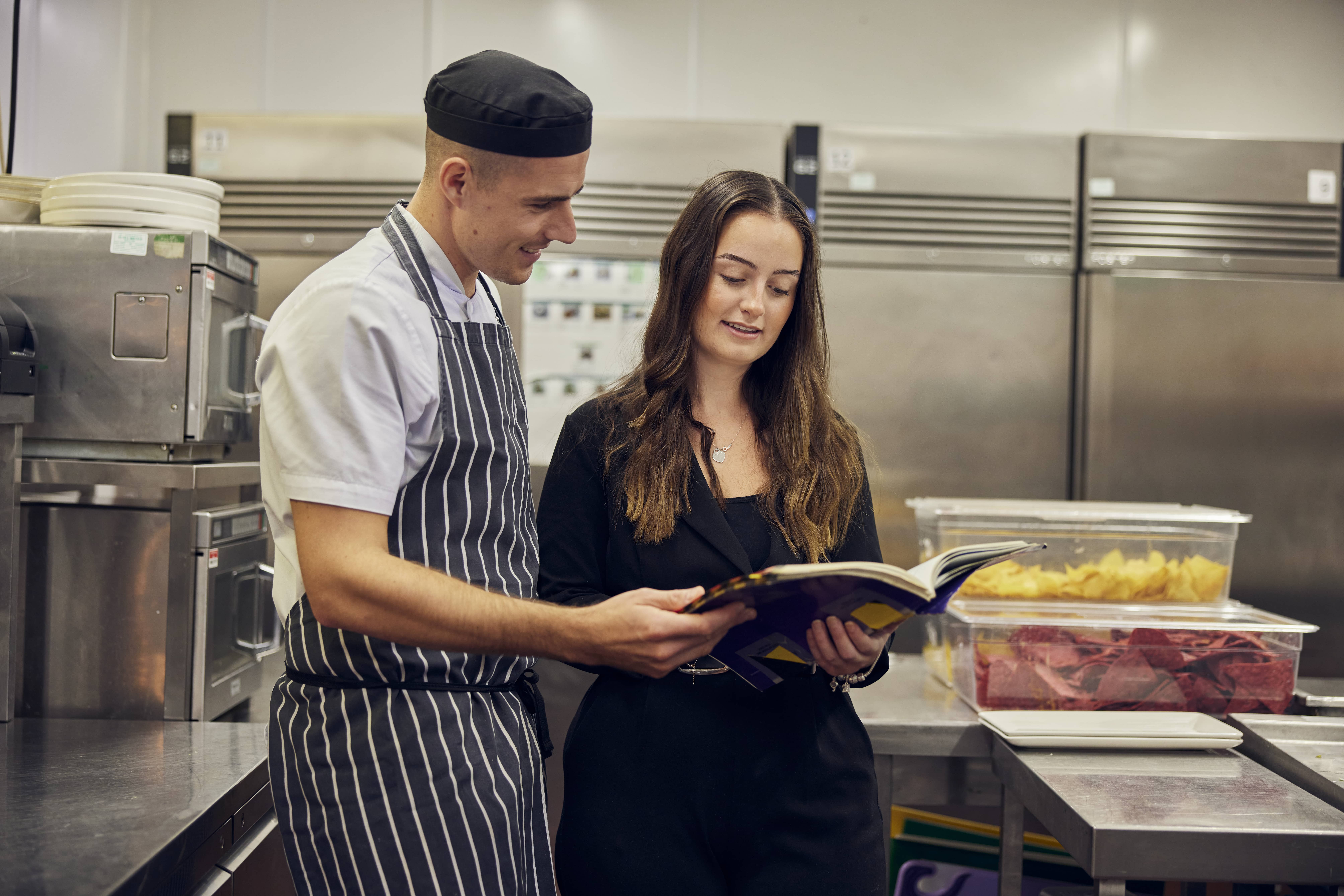 How to nail being a chef and manager all in one
How to nail being a chef and manager all in one
Alright, let's cut to the chase. Being a chef or a manager requires a specific set of skills. That said, there are certain skills that overlap, and if you have a good dose of these, you've got what it takes to be a top-notch chef manager.
Now, it's not an easy job. But if you can master both sides of the role, the rewards can be sweet. So do you want to hear the good news? These skills are learnable. With the right mixture of support, dedication and time, you'll be well on your way to becoming the captain of your own culinary ship.
1. Be a leader, not a boss
There's a big difference between a leader and a boss. A boss will dish out orders, while a leader will inspire and guide their team to success. Think Mr Motivator vibes. If a chef or kitchen assistant isn't getting something right, think about how you can encourage them to focus and get it right next time. Perhaps it's reminding them that attention to detail is critical in any chef role. Maybe it's slowing things down for a minute, showing them how it's done and then asking them to show you. Whatever it is, you're teaching them the skills they need to be great.
2. Keep an eye on everything
A seasoned kitchen manager knows everything that's going on in the kitchen. They can spot if a dish is going out and it's not plated up to perfection. They're health and safety warriors. And they know if team morale is taking a dip. These things are going to happen from time to time. And a kitchen team will respect a leader that pushes them to do better and be better.
3. Praise good work
Praising good work can boost morale faster than a shot of espresso on a sleepy morning. If you show your team their efforts won't go unnoticed, it will help boost their confidence. And that's the secret to an all-star team in the kitchen!
Praising good work also encourages your team to keep crushing it. The key is to celebrate good work early and often. Do that, and you'll see your team smash targets together.
4. Ask for help
Being a chef and manager all in one is no easy task. Your guests expect delicious food, and your staff expect a supportive leader. So sometimes, to keep those plates spinning, you've got to ask for help.
When you rely on your sous chef, kitchen team leader or anyone else in the kitchen team, y ou show them that it's okay to ask for help. This helps to build trust, which is essential for a high-functioning team. So don't be afraid to reach out when you need to!
5. Have fun
Yes, a lot of responsibility comes with all chef manager job s. But it doesn't have to be all work and no play. If you care about doing a great job, both as a chef and as a leader, the best thing that you can do is remember to have fun. This means creating a kitchen environment where everyone can be themselves and have a laugh. Even if it means laughing at yourself along the way. Trust that your team will know when it's time to have a joke and when they need to get their heads down and get the job done.
Have you got what it takes to be a great kitchen manager?
With those five killer tips, we reckon you're well on your way to nailing a kitchen manager role. The question is, what kind of role are you after? With 13 brands at Mitchells & Butlers, you're spoilt for choice. Each brand has its own personality and it's why people always seem to find the place where they belong at M&B. Don't believe us? Check out what our kitchen managers had to say about their experiences working at our different brands.
Now all that's left to head to our kitchen manager jobs. Or if you're looking for a little bit of guidance, here are four steps to help you find a chef manager role that's spot-on for you.
Receive articles like this
Jobs
Jobs you might like...