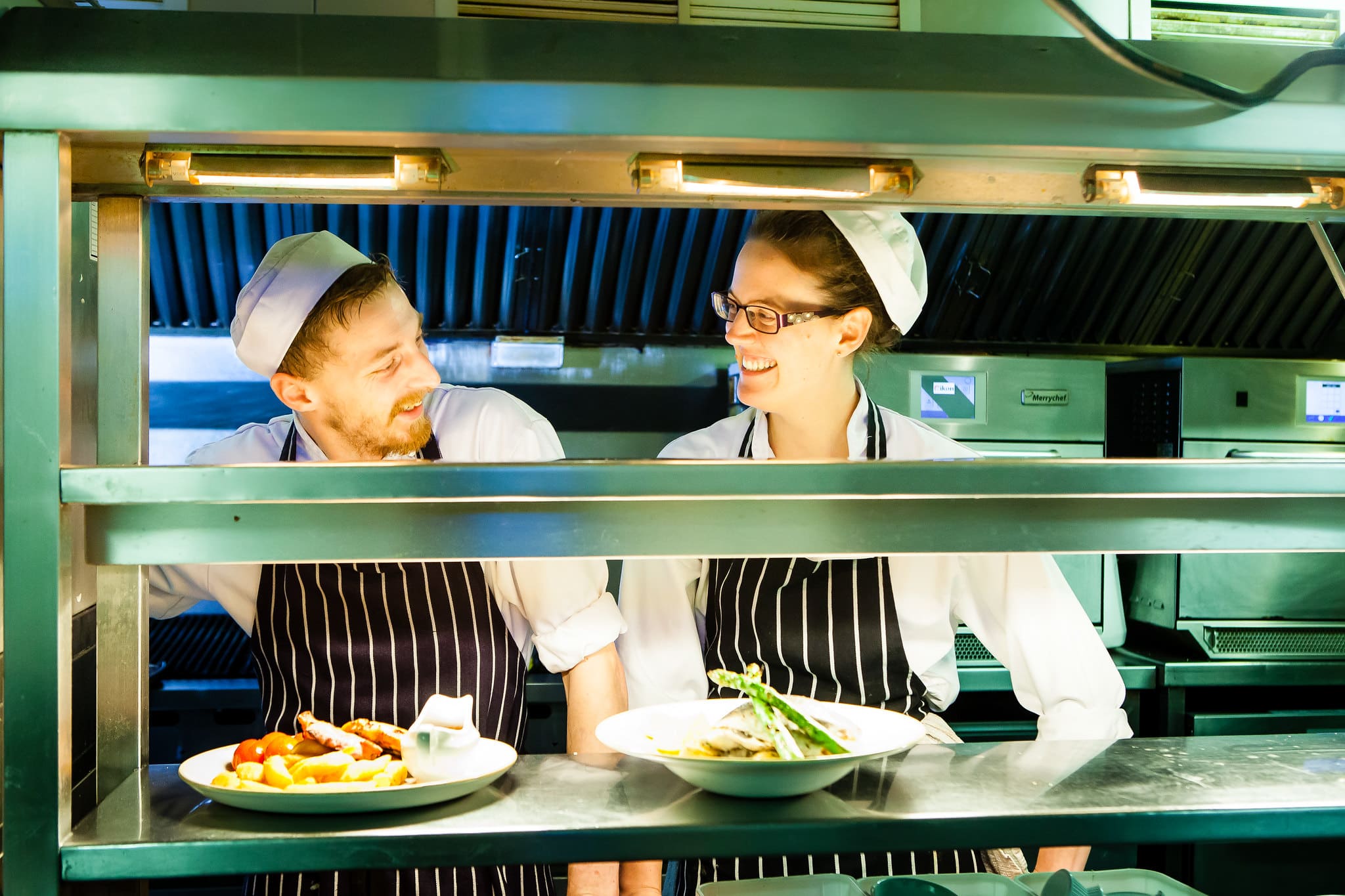 Escape the ordinary: explore careers in hospitality
Escape the ordinary: explore careers in hospitality
Tired of being desk-bound and dreaming of something more exciting? Why not wave goodbye to the typical 9-5 and say hello to a career in hospitality that's as vibrant as your favorite cocktail!
Picture this: Instead of staring at a screen all day, how about crafting foodie delights that make taste buds tango and making drinks that spark conversations and laughter?
Welcome to the world of hospitality, where every day brings a new adventure, a chance to meet incredible people, and an opportunity to make memories that'll last longer than that Monday morning meeting.
And who knows, it could be just the start of a rewarding career, like Katie who started with a summer job and worked her way up to the marketing team.
But which pub role is right for you? Explore hospitality careers:
1. Bar enthusiast: The charismatic bartender
Are you the life of the party with a knack for crafting the most delectable drinks? Look no further than the role of a bartender!
At Mitchells & Butlers pubs and restaurants, you'll be the go-to guru for whipping up refreshing cocktails, serving up frosty pints, and spreading good vibes. Imagine being the one responsible for those ear-to-ear smiles as you hand over a perfectly shaken drink.
2. Social butterfly: The charming front of house
If chatting up a storm and making people feel like they've stepped into their second home sounds like your kind of jam, Front of House is where it's at! Greeting guests with warmth, taking orders, and ensuring everyone's having a blast – that's your mission.
From casual catch-ups to celebratory gatherings, you'll be the go-to for setting a fun and welcoming mood. Not to mention, the stories you'll gather from meeting new faces will be the stuff of legends.
3. Foodie extraordinaire: The aspiring chef
Is your passion ignited by the sizzle of a skillet and the aromas of a kitchen? Becoming a chef at one of our Mitchells & Butlers pubs or restaurants is just the start of a hot new career. If you dream of days in the kitchen, our practical chef apprenticeship could be for you.
From crafting lip-smacking burgers to the fluffiest chips, you'll be dishing out the classic comforts that everyone craves from our delectable pub and restaurant menus. Plus, if you love dining out, you'll love it even more with a massive 33% discount across all of our brands when you join us.
4. Multitasking dynamo: The efficient waiting team
If you've got energy for days and have a smile on your face even when you're buzzing around, being part of the waiting team could be your calling.
Taking orders, serving meals with a side of charm, and ensuring everyone's needs are met – you're the backbone of a seamless operation. It's all about working together, learning the rhythm of the place, and celebrating the success of a well-executed shift.
Why Mitchells & Butlers pubs and restaurants?
At Mitchells & Butlers, you're a vital part of a dynamic, supportive team that's dedicated to delivering exceptional experiences.
From bartenders and front of house to chef jobs, M&B pubs offer a variety of exciting roles that cater to your unique strengths and passions.
If you like the sound of flexible schedules that fit your plans, shifts filled with laughter, making new friends and the chance to create memories that'll last a lifetime, then that's your sign that it's time to apply. Explore careers in hospitality at M&B and let the fun be-GIN.
Cheers to escaping the ordinary and embracing the extraordinary!
Receive articles like this
Jobs
Jobs you might like...